Amethyst and Copper Finge Necklace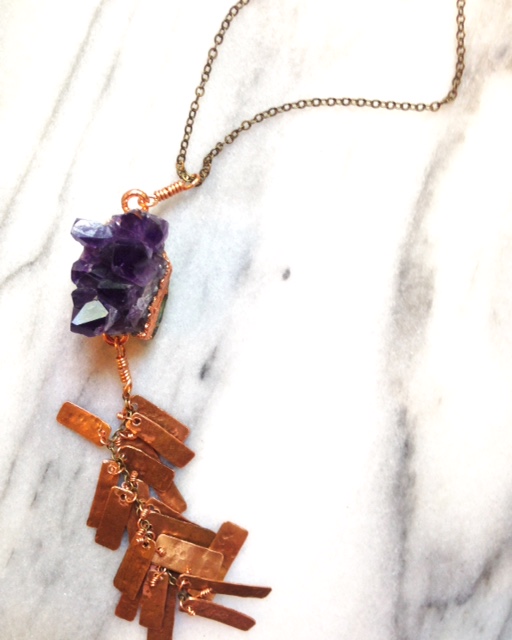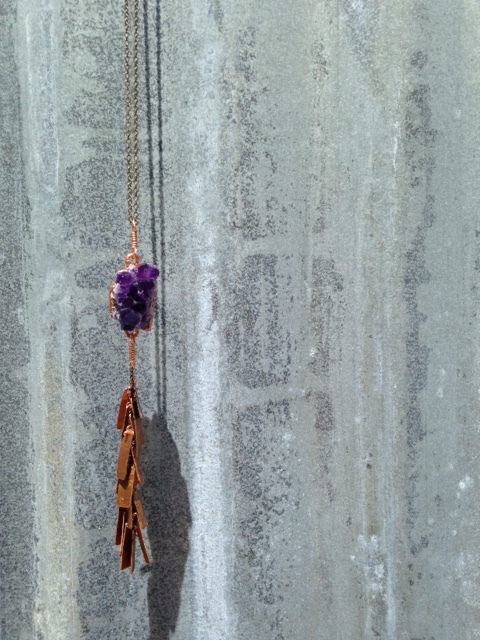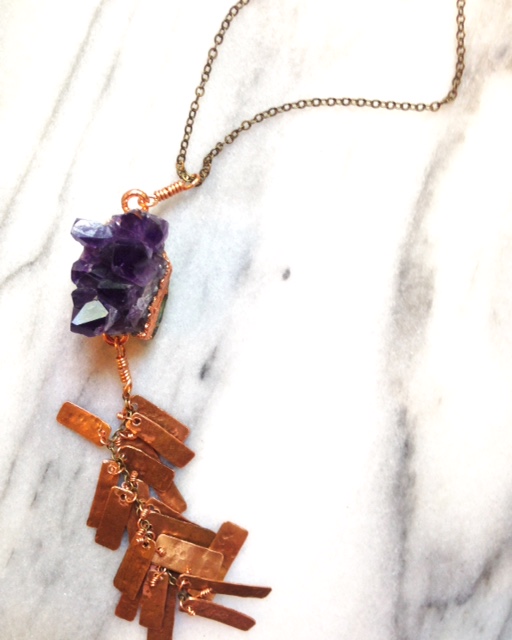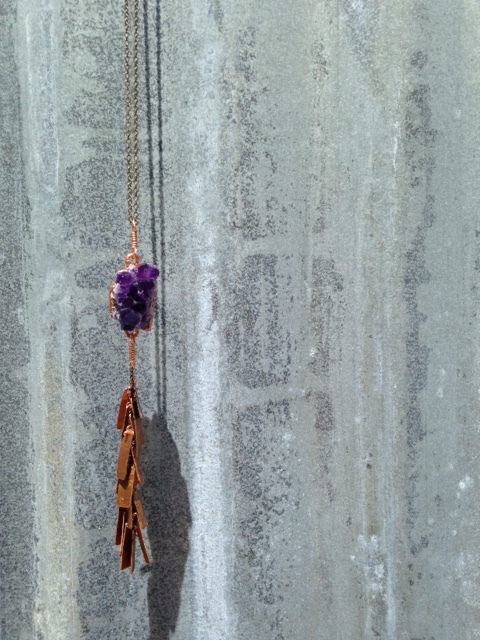 sold out
Amethyst and Copper Finge Necklace
This long beauty is made with a raw amethyst crystal, hand hammered, cut and wired copper fringe, and an antiqued brass chain. The chain measures roughly 26" long and the amethyst and copper piece measures about 5" long. If a longer or shorter chain is needed, just send an email to: adiemakes@gmail.com and we can change it up for you!
Each piece is made with love, and due to the inherent unpredictable shapes and sizes of each natural stone, this piece may vary slightly from what is pictured.
Natural oxidation will occur with brass and copper (which we think really adds to the story and the beauty of the piece), and it may leave greenish marks on the skin. To help lessen the effects, simply keep your copper clean and dry and remove any oil or sweat which may be on your jewelry.